Very smooth
I love this combo product
Using this combo from 6 months
I have to thank this brand got my healthy hair back, I recommend everyone to use
Buy one and Get One Free Adivasi Hair Oil helps to improve your hair growth from roots as it was produced with 108 types of natural ingredients from dashwala, soapnut, bhrami, kasthuri oil, Amla, kadupatti, Menthya, Lavancha, and Loliswala, etc.
Using right adivasi hair oil helps to fights with harmful chemicals which was stored in your hair roots and our Sree Neelambari Adivasi Hair Oil is perfect solutions for any hair related issues.
Our Pure Adivasi Herbal Hair Oil have 100% vegan and natural qualities that helps to grow your hair from roots and makes your hairs healthy and shinny.It contains 108 types of pure herbs like  ashwagandha,bhingraj,khas,neeli,bala and bahera etc 
It also supports in microbial development, inflammation, oxidation, hair losing and advances hair growth, hair muscles, surface and color with Brahmi and Henna. The use of Sri Neelambari Adivasi hair oil does not drive any side effects and people of any generation can utilize it without any doubt.
How to use our Sri Neelambari Herbal Hair Oil
Take our adivasi hair oil on your hand

Apply on your hairs and scalp with finger tips 

Make it mild move and with light hands and massage its

Lets our adivasi herbal hair oil obsorve the hair roots completly 

Leave it overnight for good results

Clean it with mild herbal shampoo in the morning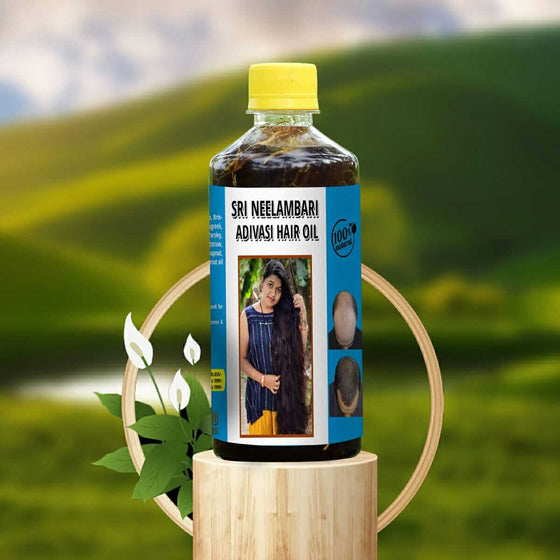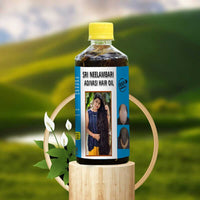 Top Selling Products
Origianally Made by Adivasi Peoples
Our Neelambari Adivasi Hair Oil provides unmatched hydration and encourages healthy hair. Each drop gives your hair vitality, gloss, and foundational nourishment.
Shop Combo
Shop Onion Oil